KFC123
May 2, 2012
kfc oh kfc
i might get fat,
but you're too tasty
so i don't care about that.

Colonel Sanders for president
if you ask me,
Barack Obama?
he's a U.S catastrophe

i love your 10 piece bucket
or the $5 fill up box
it's so delicious
it plain out rocks.

Getting My face dirty
in all that grease,
it's the best feeling
it feels like a feast.

Take kfc to thanksgiving
it's surely to be loved,
if someone doesn't like it
smack em' with a glove!

I love your potatoes
rich and creamy,
They melt in my mouth
and make me happy.

Your buiscuits are great
so crispy and good,
I'd get a year supply
only if I could.

Your foutain drinks
so much selection,
your cups are so clean
so i don't get an infection.

Potato Wedges
They are horrible,
Just make french fries
they're actually edible.

The chicken is amazing
it's like i'm in heaven,
it taste so good
i get a bucket of 11!

These are the reasons
why i love you so much
if i had the money
id eat you every day for lunch.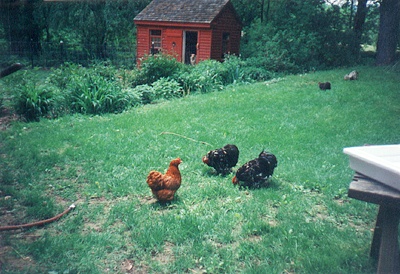 © Heather P., Germantown, NY