lust led to love
May 2, 2012
I have fallen
Into the warmth of your eyes.
The fire burning within you
Captures me.
Protects me.
It's hungry for my skin.
It wants to feed on me.
Your lust replaced love.
Your tongue licks your lips.
Wanting me.
You take your fingers
And run them down my
Cheek.
Across my chest.
You kiss me from my
Lips,
To my neck,
Down my breastbone.
Around my stomach.
And brush my hips.
Moving toward the center.
Your target.
Your hands get hot.
My body tingles.
Our touch magnetizing.
Electrifying.
Your tongue explores
My human anatomy.
As you touch, I react.
My turn.
I want to discover a new world.
I want to remember all of you.
All of us. Together.
Sweat trickles down my
Face.
I'm suffocated by your body.
My skin dissolves into yours.
My lips melt when they touch yours.
You thrust yourself deep inside.
Now were one.
Al i see is you.
The shape of your muscles.
The pattern of your abs.
And the power of your desire.
You keep yourself inside.
Protecting me from
Anyone else.
You go farther.
You go deeper.
Tears escape my body
But not from my eyes.
You've hypnotized me
With your strength.
I surrender to your body.
I am no longer pure.
I do not see white.
I see red.
The color of us.
The color of promise.
Never leave.
Stay inside. Protect me.
Love me.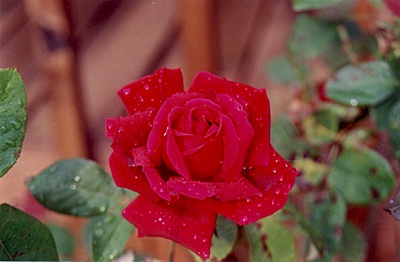 © Jami U., W. Hempstead, NY