I've Decided
May 1, 2012
I was deciding whether to step foot in and discover the presence of beauty lurking somewhere in this forbidden place.

Or whether to step out, and dream about what could have been,

but that would've been my biggest regret, i finally made the decision to approach this .

And it was everything i had hoped for.Hard at first, but putting in the strength to pull through has its advantages in the end.

The dreams, the fantasies, had become my reality.

I was for the most part very intimidated, in the beginning.

Its not wrong to face things that frighten you, or things you are unsure about.

Its wrong when you let them influence you and take over your life .

And for anyone asking, yes i did find the beauty in that forbidden place, when all i thought i would feel was regret.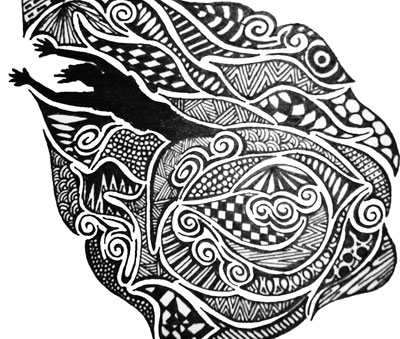 © Caroline B., Haworth, NJ