Last Words
May 1, 2012
Your last words chime in my head,
Like the bells in the tower every Sunday morning.
Repeating in a sequence that carries on for what seems like forever,
Beckoning the sweet sound of your voice.

Your last words echo within my bones,
Seeping into my veins like a shot of morphine.
Rolling off my tongue, through my lips,
In the complete silence, as you said them before.

Your last words shine through the darkness,
Trailing through the mad, twisted tunnel called life.
Guiding me towards my dreams,
Of one day meeting face-to-face one last time.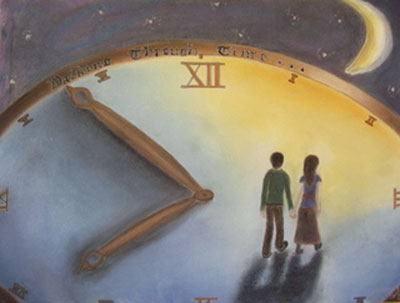 © Carollynn G., Hawthorne, NY