Broken
May 1, 2012
We build walls to keep from getting hurt,
some are built too strong, some aren't strong enough.
Cynical minds slowly destroy.
Things become complicated.
Reach for hope and fall with disappointment.
I'm searching, but don't know what I'm searching for.
Utter responsibility for my future,
but doubts of success.
Ominous imagination obliterates me slowly.
Mentally disturbed from my fears and past.
Crippled by shears pressed against my skin,
deliberately puncturing myself in despair.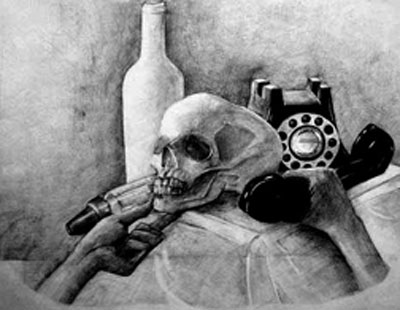 © Xiao H., Naperville, IL