Sisyphus
April 29, 2012
Her eyes
Claw at my periphery
I musn't look.
I musn't look.
They drip
onto the paper in front of her

She plans on writing of him -
the injury
but I doubt the length of time
she can bear
the burden

She pushes the load
each day
only to have it plunge
back down the bluff
every time
a recollection
decides to surface

And each sunrise
She heaves it once again
and begins to push
until she is
once more
close enough to the peak
to taste
Apollo's orange rays
as he's chased from the sky
by Artemis
and the dusty twilight.

I fear the dawn
when she decides
not to push
or pull
or drag

but
to abandon it.

I fear the dawn
when she figure's it out.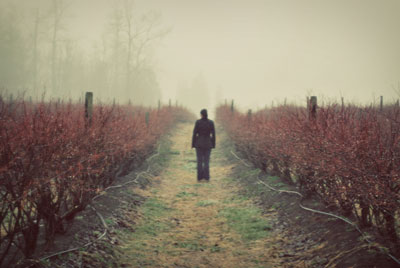 © Molly H., Lynden, WA