Lady of the Lake
April 27, 2012
Gently clasp my hand
and lead me far away,
to a place beyond the sky
where hope exists forever.

Here the ivy whisper my name
and bawdy moths know no shame.
Secrets float in the space
between two willow boughs.

Firmly grasp my hand
and lead me where you may,
beyond the endless ocean gray
to a dreamlike land.

Here nightmares come to rest,
and frolick in the eternal twilight.
A lonesome aubade stands,
searching for his elusive love.

Trustingly I grasp your hand,
allow you to lead me this day.
You are covered, elegantly,
in robes of sweetness
and boots crafted
from silvery spiderwebs.

I give to you
a robin, believing it is a ring;
a flower, holding happiness;
and a bruised heart
that's learning to sing.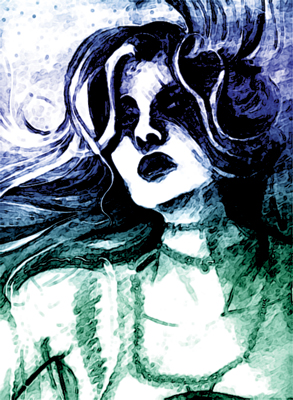 © Sindi J., Westminster, MD