Untitled
May 3, 2012
we ran, together her and i
and i swore to her i could fly
and when the sky's grey'd and the wind came
the pebbles fell from the above
and showered our scalps with secrets.
she swore to me she'd never tell
and then she turned around and opened her mouth
and the words came flowing like songs from angels
and everyone listened.
now the rains stopped and the streets have dried,
no glistening shadows on dark gravel await me.
only the song of scandal, red as blood
and thick as fog, and cold as ice,
it creeps up my neck and down my spine.
the howling wind of betrayal and sin,
is all i feel to know.
oh, but how the sun does shine,
how the flowers bloom and the trees dance
to the song of redemption,
and karma,
and to the sound of justice;
but weep for her, like willows in the wind,
the sad sway of breathless emptiness,
lonliness,
but only now can i remember the feeling,
and feel again,
the warmth of a smile,
and the wrath of karma's content.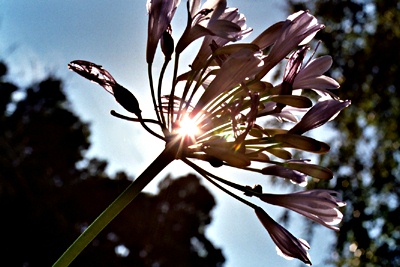 © Brandon W., Redwood City, CA