The Loonitudes of an Over-Analyzing Girl
May 3, 2012
I travelled far away from you in my mind one day
Where you constantly dwell
I had to reason through us
I had lost my sense of why

I set myself down to think about how you affected this life of mine
Before I met you I was different
Not for better or for worse
And after?
I was still my same self, just faced with a dilemma
I could live on how I did, or I could add you in
For the mundane of the everyday living, ours was a comradeship too scintillating to pass up

You touched my soul like no one ever had
Each word we shared across screens was like a new branch of a fan-flamed friendship
Rooted in our Quantum connection I felt alive
'Unbelievable' my only thought; honestly, where had you been all my life?

Sometimes I've wondered if I love you
More than just a friend
But I can never answer myself
And you never seem to be supplying the reply I'm hoping for or thinking of


You are living a life that is not mine
At times I have felt acute sadness at this
My heart literally bursts from exertion
Deep down I care for it
Because I know that's how humans live
Solitary in their own self discovery
Warmed by those caring to reach out their loving hands
But not relying on them

I make decisions with my days
And with my relationships, and friendships and words
That you would never think to
You have no part in them
I'd regret that too
But intrinsically, ours are of the same

Because you and I?
We are exactly alike
Somehow I have never had to question your morals
Because I know them
Deep in me I know what you'll say or do
And that? It scares me, A LOT.

I feel a bit weird
Now that I am saying this out loud or at least committing it to paper
Which can speak so much louder than I
It feels so much more real
Tangible is what it is
And, at least to me, that's what we are

We are a tangible and present thing that you cannot deny
I know that you don't align with me right now
But somehow someday I reckon you will realize
That you and I were just right
And you'll tell me what I don't know if I'm ready to hear

You with your science, your mind, your strength and truth
Me with my laughter, writing, compassion and utter loonitudes
We are friends now, we were friends then
And for life; always, I foresee
You are worth every moment
So don't go anywhere
Because I will find you, my dear loon friend.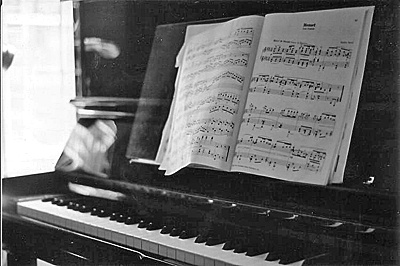 © Amy C., Portland , ME