Alone on Earth
May 3, 2012
All alone throughout their journey,
Never finding love
Sitting alone on their porch,like a single dove.
They never knew they were meant to be.

Old and seasoned, they can barely walk.
Old and seasoned, they can barely talk.
Finding true love was always a dream,
But they never knew they would make a perfect team.

Family and friends by her side,
Tears streaming as they cried.
In a hospital bed
Is where she was pronounced dead.

He never knew this was his last night,
For this would cause his family quite a fright.
As he closed his eyes, and took his last breath,
He met his pleasant death.

When they entered the gate,
they found the perfect teammate.
For they found true love
and never again be a single dove.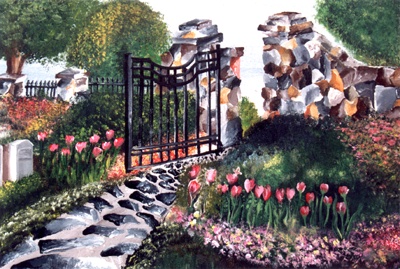 © Anabel T., Kannapolis, NC