Criminal
May 3, 2012
I saw a crime in the street,
The man was using, suburb techniques,
Then I heard a loud shriek!
Standing there was a geek,
But very fast on her feet,
She ran past me toward the boutique,
Wait! I screamed, what is your name?
Dominique is my name, and this is my game,
She looked over towards the window frame,
There he was, with sorry's in shame,
"We use to be one in the same,"
"But now you're the only one to blame!"
"His name is Zeke," she said to me,
"And he is a thief, to the highest degree,"
"Take him away," she said to the police,
Now the city can rest in peace.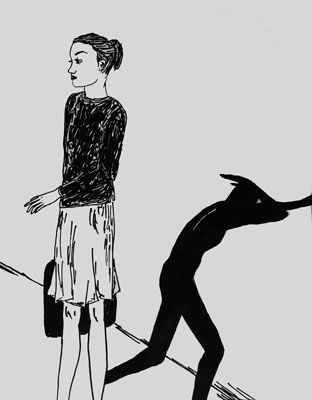 © Natalie D., Ames, IA