Breaks In The Road
May 1, 2012
A blast from the past,
Makes me feel alive.
Exhilarated to finally be able,
Able to grasp what is truly mine.
Feel what I have wanted to feel,
Every moment of my life.
Begins to emerge,
To the surface were it all unfolds.

Three years had gone by,
Nothing new,
Nor anything worth remembering.
But one day,
One prank changed the whole mood.
Shedding water works of vibrant colors.
Painted a new beginning,
Till I had to let go once again.

A few months later,
Surprised with a new rainbow of life.
Finally holding and never letting go,
Of what I have gotten.
Tingles ignite the ice cold tundra,
Breaking through the icy roads and paths.
Feeling the warmth,
Of this unknown feeling that I have become overpowered.

Roaring waves continue their routine,
Until something goes wrong.
Three years feel like an eternity.
Surprised for this to happen,
But once I get comfortable
Things start to get rocky.
Three years of hell,
Only give you three weeks of heaven.

Wish it could last a lifetime,
Hoped it will return to how it was.
Knew deep down it would never return.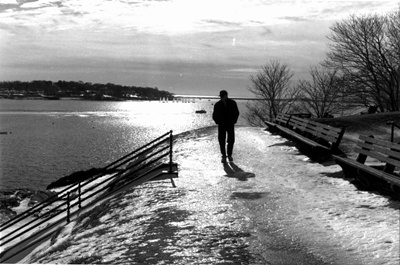 © Steve S., Marblehead, MA