The Sin
April 30, 2012
So lost, Traveling alone in the dark
Unable to love. Unable to feel
Or so that was the deal
Till That night, you marched in.
And at that point, You became my sin.

The curse broken, my heart free
I looking into your eyes, Seen where I wanted to be
With you, against all the hate
I'll even turn down heaven's pearly gate.
Never again will I be alone.

Its moving so fast,
Never really thought it would
Never thought it could
Now Your all I think about,
With your lips. No more doubt.

Against the pain,
Against the prejudice we gain.
I love you, Even if its "Wrong"
Now all I can hear is our love song.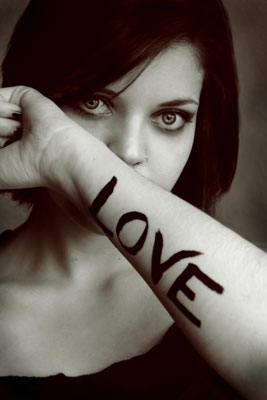 © Michelle B., Blairsville, GA