Physics
April 26, 2012
What do I do?
I thought to myself.
After however many odd years,
there you were
standing across the room as distant as a stranger.
It felt like summer because every "f*** you"
had evaporated
and every "f*** me"
particle by dense particle lifted into the air
and the two hung there like moisture.

You're damn right, it's humid;
we live in Maryland, right by the bay,
not in land locked Nevada
where the air is as dry as my sense of humor.

Like a five year old who believes in
Forever
I told you I'd always be there,
and like a bitter teen who suffered her first heartbreak
long before her first kiss,
you told me you'd never believe me.
But I believed me,
so wasn't that enough?
That's all I really wanted—to believe in myself.
To believe in my own lies
spun like cotton candy
served to grinning children at the Howard County fair.

We are all liars in our own respects,
because even when we die
they keep on spinning
like the dreidels at Joshua Leebow-Feeser's bat mitzfha
that I wasn't invited to
like my head after a sip too many of my father's drink
like the earth, in constant motion
motion
motion
that none of us can feel
until we remember that gravity is the only thing keep us
grounded
keeping us from lifting into the air, off the
ground
passing the atmosphere.
We would die from lack of oxygen
but keep on rising
rising
rising

Forever.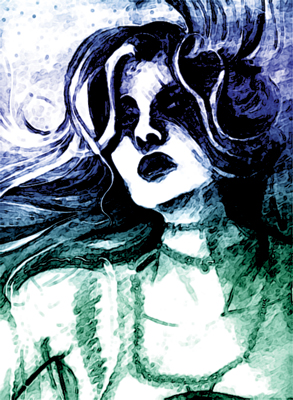 © Sindi J., Westminster, MD