Your Voice
April 26, 2012
Your voice--

It's a blanket,
it's the rain,
it's a jumping star.
It's a mother,
it's a father,
it's a guitar.
It's a shaman,
it's a priest,
it's a religion to me.
It's ghost,
it's a graveyard,
it's but a memory.
It's a cheater,
it's a liar,
it's as soft as a bird.
It's a lion,
it's a harmony,
it's slaughtered.

I hear it from afar,
for the first time in years,
and as it drowns my mind,
your tarred breath nears.

Your voice--

It's not for me
it's not mine
it's a crack in my neck.
It's an old gift,
it's a death,
it's a shipwreck.

I hear it give warmth,
I hear a haiku,
I hear it give life,
into someone new.

I hear it be light,
I hear it give love,


But when I remember us,
it's her I think of.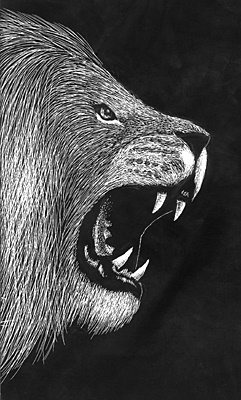 © Russell W., Alpine, UT