My Own Person
April 26, 2012
I am not a person that everybody likes,
I am my own person and I don't care what other people think,
Or…well…at least that's what I like to think,
I really do care about what people think of me.
When I am judged, my brain tells me that it's nothing I should care about,
But my heart tells me otherwise.

I have people in my life that do love me for who I am,
But for those people who don't know me,
They don't really like me,
Mainly because of things that other people have told them,
And because of the way they portray me as being,
Which, I can only assume that they portray me as bad things.

For those of you who don't know me,
I am, from what I have been told, a pretty cool girl,
I have good grades; therefor I am not stupid,
I have a boyfriend; therefor I have the ability to love and care,
I have friends that I trust; therefor I am a pretty likeable person,
And most of all, I have a big heart; therefor I have room for you!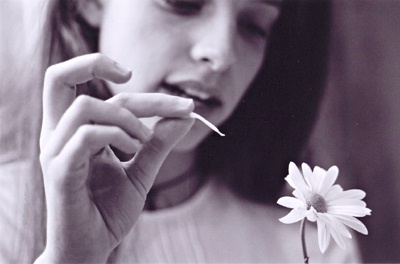 © Emily B., Houston, TX