A Prayer for Pure Rain
April 23, 2012
"I pray for forgiveness for my blackened soul,
Full of voluminous jealously,
Contagious lust,
And In-depth hatred for the world have given me,
I pollute it,
Destroy it,
I laugh at what I think is insignificance,
I treat all blessing around me like hornets.
But now I see the beauty of the gray skies,
In a mother's love for the soft clean child,
Oh how I long to be clean and pure,
Rid the sod of my past
I wish the tears I have cried will clean it
But I understand that only you may do this.
I plea for you to end the days of agony
I plea for you to forgive my sin as well as my mother's
I plea for you to help her she is not done on this earth!—"
My whisper silences.
My heart nearly stops.
My mind can't comprehend what is happening fast enough.
My body is rushed out of the room.
But I feel as though my spirit had left long before…..
Rain streaks the windows as the tears upon a newborn's cheek.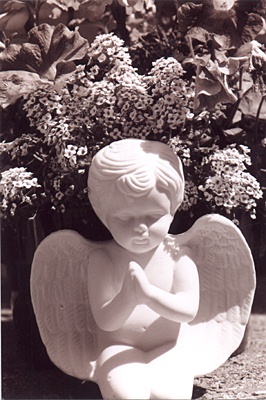 © Laurie T., Hopkinton, MA