My Life
April 22, 2012
As I walk toward the kitchen counter and stumble upon the
sharp knife I have used many times before
I hear all of their voices calling me names, and them
torturing me with their words.
Their evil ways have made me do this again, their
hatred made me do this again.
With every cut to my wrists their voices fade away.
As the blood drips onto the floor,
I feel a sense of comfort overwhelm me.
I no longer feel the pain of my cuts because their
words hurt me more.
I no longer notice my blood soaked clothes as I
finally pass out.
Another day of school over, this is my life now.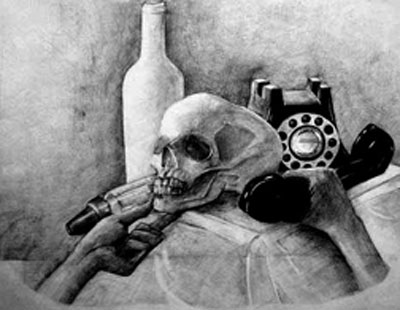 © Xiao H., Naperville, IL