Birth
April 22, 2012
My sketches are a transference of space

Looping in a continuum of understanding and information

Understandable in any language

Ending the big question for the last time in the

Voluptuous body of my drawing form.

I work and I stare and I function as an artist

Sharing my wisdom in the universal language of artistic expression

I present my beautiful, perfect, and lovely work before the crowd

And beam out into the silence that welcomes me.

They work and they stare at how well I function as an artist

And they struggle to interpret my wisdom and artistic expression,

To understand my language,

And to answer the big question;

Before finally scraping my work and tossing it out

With the rest of the incomprehensible artistic squalor

That has infested our society without the audacity

To stand the test of time.

Only giants may rule in the world of arts,

The vivid profiles of Michelangelo and Madam Lisa

Only gargantuan bodies of paint and acrylic and steel

And clay and rock and stone.

Only Giants.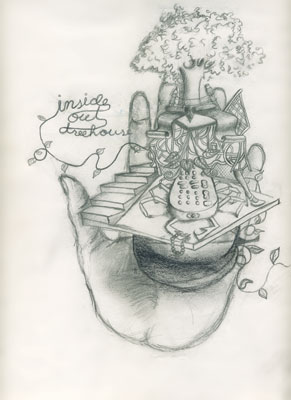 © Moselle S., Le Claire, IA