Sweet Brine
April 22, 2012
Oh, my sweet California girl,
With your mussed ginger hair
And tired eyes,

Sink back to dreamland
As he drives towards silver
Dusk with that beat-up lemon hatchback

You with your puffy, sleep face,
Ruby-red lipstick staining the dusty velour.
Crooners lulling you to sweet content.

But the salt of the sea
Covers the windows and me.

Oh dear, beautiful girl,
I had let you insist the time
Would run away from you.
Your justification for too many forgotten nights.

Oh, but kin of mine,
I could never forget
The fluidity of time.

Time is the river, the timeworn
Road, you stressed, that we roamed
On each night.

Oh, but let me show you the sea,
The waves, the crests,
The untouchable troughs.

Allow them to call to you in
Dreamland. They will
Tell you their relation
To time. Their similarities.

The lapping tears.
The salty, sweet, tangible invites
You to its world.
Sit down. Break bread with
Us. My dear, California girl.

My sister. My friend.
Who doesn't know that
I am gone.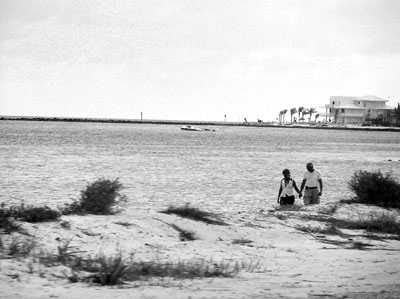 © Edgard B., Coral Springs, FL