Classtime Daze
April 23, 2012
My eyelids droop,
Heavy weights on my exhausted mind.
Stay up head,
Don't fail me now.
Maybe I can just rest in the darkness,
Just for a few seconds…
No! I can't!
I must stay awake!
The voice in front of me is fading,
In and out,
Droning on and on.
I can prop up my book,
Rest my head in my hand,
Act like I'm following along.
Just a quick nap…
The sound of my name startles me conscious.
What is the answer?
Um… Oh no!
Someone save me
From the voice's wrath!
The seat next to me whispers.
The answer? Oh thank you!
I repeat it to the voice.
Correct.
I hope that doesn't happen again.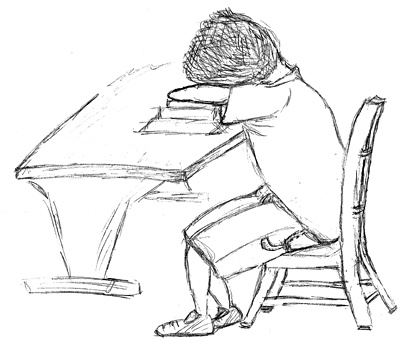 © Franziska K., Milford, CT