For the Same Cause
May 2, 2012
A young man
standing patiently on the
corner,
waiting for his next
customer.
Plastic baggies hidden
in a secret pocket of his
large, black, bomber
jacket.
He learns to stay alert
and he's never unarmed.
Selling drugs in the streets
to feed his six-year-old son
and his newborn daughter.

An older man
sitting behind his desk,
waiting for the workday to
end.
He fills out paperwork
in his cluttered workspace.
He picks up the large,
black, telephone and dials
a number.
He is earning his pay
in a totally different
manner,
but for the same cause.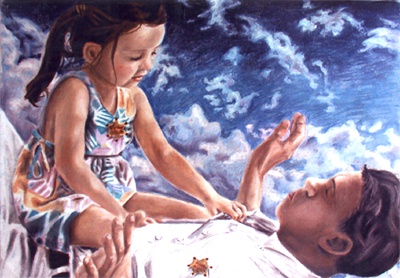 © Meg Sullivan, Andover, MA