Forever is...
April 24, 2012
Forever is the place in our hearts we cannot enter,
For just like love it is locked and bolted shut,
Where we may travel all around the world
To find a back door
That might very well not even exist.
Forever is the thing that gives us something to promise a loved one
To give them an eternity of your heart
And comfort their minds with sureness
We can only pray is not false from their end
Forever is someone that we would all wish to know
For that person might be able to grant us what a magical fountain may not
For immortality is a great wish
Wished by so many
When the majority of those people
Cannot find a single thing to do on a rainy Sunday afternoon
Forever is a stagnant place in time
But also a continues cycle of never-ending blissfulness
Whenever we promise forever
We say it with either love in our hearts or hate
I will never forgive you for this is pretty much a forever until the end
And I'll love you forever is I love you even after death
But does death end forever or does it continue past life?
Forever is something that we wish to understand,
To know that when people promise it to one another what it truly means
Forever is how long we will leave our past in stone
However it is something we ourselves cannot hold onto
Forever is the person we hear about
But who never makes time to meet you
Forever is the place you just don't have enough gas to drive to,
Nor enough energy to walk
Forever is the thing we need to remember exist
In a shallow puddle in the back of our minds
A puddle that if fallen into
We would never return.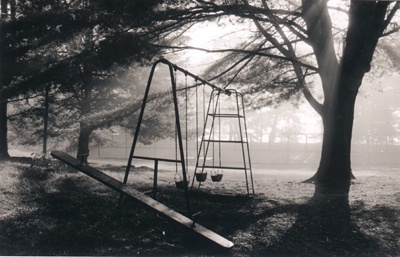 © Steve S., Marblehead, MA