Questions
April 29, 2012
Why? Why? Why?
It's a constant, unending question that lingers in my head
long after I feel as though I've answered it.
How to be rid of it?
I do not know.
All I can say is that I can't seem to escape
the instances that cause this curiosity.
Why did I skip school that day?
Why did I give that strange boy my name & my number?
Why did I agree to meet with him three days later?
Why did I get butterflies in my stomach
when he smiled at me in that seductive way?
Why did I fall hopelessly, passionately, and dangerously in love with him?
There are so many questions and so little answers.
Why has it started to fill my thoughts once again?
Oh, to be in love should erase all thoughts!
I feel as though it should.
He is the only thing I feel like thinking of!
Nothing else!
I don't want anything but his warm hands caressing my cheeks.
And his amazing eyes peering straight into mine
without hesitation or wariness.
And the perfect way his lips fit mine
as though they were designed that way.
How can one's mind be filled with the stupid question of "why?"
when it has him to think of?
How? How? How?
Oh, darn it!
I've got another question on my mind.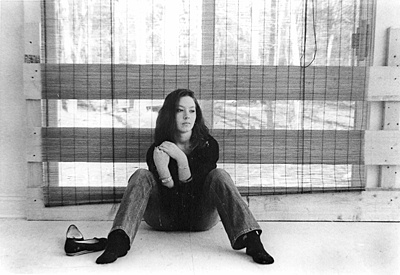 © Crystal F., Marshfield, MA