Black
April 28, 2012
This discrimination never ends,
those hurtful words never win.
Does it matter whether my skin be black and yours be blue?
I thought they didn't segregate schools.
You say your not racists, yet you call me those names.
Related to the dark, related to my braids.
I didn't even say it, not a single word.
Nor did I call you white like the word.
Asking me why my skin so dark, is like bashing down my heart.
As much as you know, I probably love the color I am.
I don't question your skin, or make racists remarks.
But you had to do it, you had to call me dark.
So I said it, why yo skin so white?
I called you a names, when you said I was as dead as the night.
Statistics show racism is staring up in schools.
I never thought I'd be like this, becoming racists too.
Relating black to white.
Knowing the distance is awfully wide.
I know I'm black, almost as black as black can be.
Is it crazy that I love me?
The racists remarks, comparing me to the dark.
I'm getting low self-esteem, of how my skin should be.
Excuse my words, but I don't wanna be white.
What's the upend to being white?
That you can call a person black?
As black as sea, as black as me?
I wanna believe black is beautiful, I believe it sometimes.
But when you make those comments, it changes my mind.
What does it matter that my skin be black and yours be blue?
As long as I know black is beautiful without you.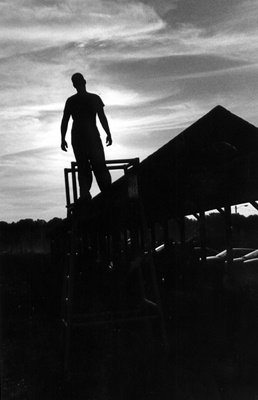 © Brianna L., Marblehead, MA