Flowers Bloomed Early in the Springtime
April 28, 2012
Wise as ages past,
Old enough to weather winters come and gone
The smell of the air tells stories to the roots
And the rings read messages known only by their kin.

The frost will wither young flowers bloomed
So early in the springtime soil
But the limbs of oaks lay vacant
To the warm air.

Trees gathered meaning in the scent of the earth
But the flowers are juvenile, folly
Shallow fingers sensed nothing in the changing of season.
It was warm, so they grew, now they die.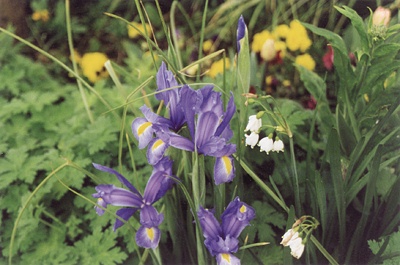 © Kelly G., Norwell, MA