Aliens
April 28, 2012
My visions gone blurry.
Somethings clouding my sight.
I don't belong here, I can tell.
Yet I try so desperately to fit in.
Thinking it will all be OK if I do.
It's all planning and strategies from here.
What will i do to be accepted?
What will I sat to earn their trust?
I feel like an alien living on earth.
Unaware of all the danger in their world.
So I'm climbing the infinite ladder for now but soon I'll be on top.
As if aliens have taken over the world.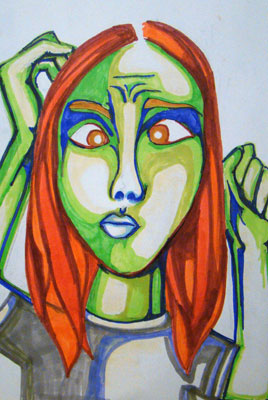 © Michelle L., Syosset, NY