The Beast
April 28, 2012
I lay here broken and defeated.
An untamed beast put to rest.
They've put me on a tight leash but they can never chain me down.
They've tried, but they can't keep me from the world.
And so I fight, giving them all I have.
They leave me here to die.
One day I'll break free from their iron lock grip.
I'll prove to everyone how wrong they are.
I'm not a beast.
I am human and I deserve to be treated as such.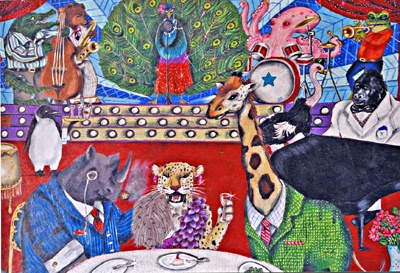 © Jacob S., Kannapolis, NC