Remember When
April 24, 2012
Remember when we picked dandelions,
Blowing each white parachute into the breeze,
Wishing upon each little, floating seed,
As if they were a sky of shooting stars.

Remember when we layed in the fresh grass,
Admiring the sky so far above.
Laughing and giggling became our high,
While we pointed out the animal-shaped clouds.

Remember when we played hide-and-go-seek,
Eagerly counting to find your hidden friends.
An explorer, you search for the incognito,
Until it's your turn to be the lost treasure.

Remember when we listened to bedtime tales,
Cozily warm in a mound of pillows.
Slowly, but surely we became lethargic.
Humpty Dumpty was our lullaby.

Remember when we seemed to never care,
About the world or about life's skeletons.
All we beared in mind was the simple pleasures.
I will never forget those remember whens.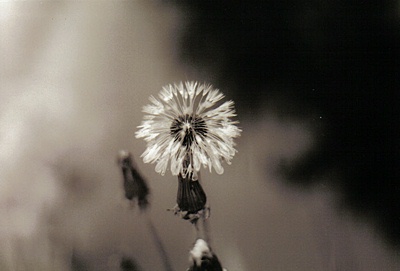 © Sarah S., Poland Spring, ME