A Great Depression
April 24, 2012
So that's it. I'm sorry boy, but I've given all I possess, and even a little that I didn't have to give. Didn't I learn anything from the 1930's, that spending things that you don't have leads to a great depression? I feel like the giving tree, you've plucked my leaves and left me barren, but you never came back boy. I mean, you pretended to, but your tangible person still never came back into my grasp.
Maybe you got lost? Possibly that road we all find ourselves on just didn't have a way to navigate you back again to me. Or maybe the stars told you the wrong way to go, I'll never be sure, I suppose that's the romance of you and me. There is more romance in our tragic disconnects than there ever was in our physical fumblings.
I have the uncontrollable urge to vomit memories on to you and expel them as I would scour dead skin from my body in a blistering shower. So take this box of carefully laundered panties, knots from my stomach, and torn up blue prints of a life carefully planned. I have no need for them any longer, boy.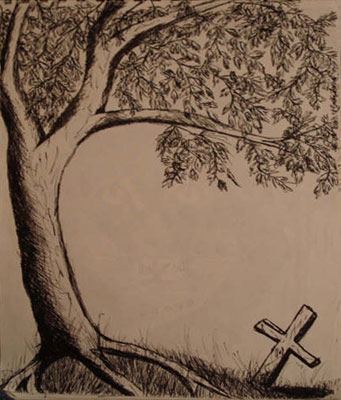 © Courtney K., Bethel Park, PA