Alcohol
April 12, 2012
I don't know what it is
about you and me
that makes the world
so hard to see.
you, little man, are my bestest friend
and will be to your sweet, sweet end.
you fill me up and drain me out,
I have no regrets, no fears, no doubts.
I walk the line from time to time
I love you even more when you taste like lime.
I promise I will never stop
I will never trade you for a can of pop
I don't want twelve steps when I can just take one
drink and drink and drink until I'm done.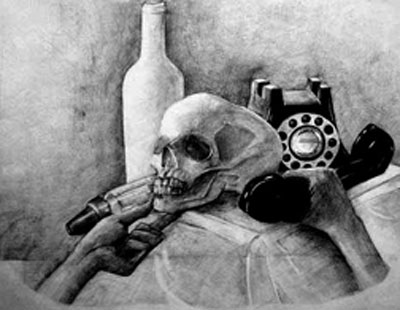 © Xiao H., Naperville, IL