A Good Person.
April 12, 2012
Unknowingly wandering
Aimlessly hoping
Blindly loving
You're the guy that's true
You sacrifice for her but she won't do it too.
You try not to let it get to you,
But you care for her, so you do.
You abandoned other girls for her,
Girls who could have been better,
Girls who were not like her,
But you left them to be there
There with her yet she was rude,
She lied, cheated and tried to get to you
I tried to stand by and not say anything
I stayed quiet and listened to the fights
It seemed like every night and I could see
I could see you were suffering, I wanted to help
I tried to become your friend so you could talk to me
I could tell you wanted someone to be there for you
Maybe you could tell, but I think you tried to flee
Because you could think that I want the past back
But that's not how it is, I just wanted to see
I needed to make sure you were ok and well
So I guess this is it, but you're still a good person
And I need you to promise you'll never worsen.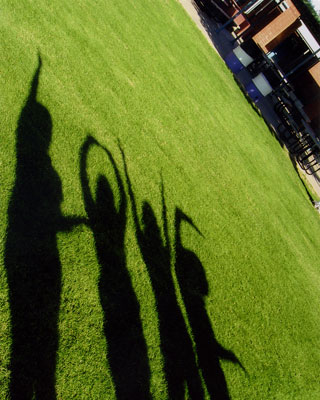 © Lindsay - Elese G., Phoenix, AZ