The Girl Who Could Not Love
April 12, 2012
I have never accepted the idea of hatred or war. Jealousy seems overrated, I only wish for my heart to soar. Over the years I've etched the idea into my mind, 'hurt will I never be, and the truth is what I'll always find.' I was young and ignorant, lonely and confused. My heart had endured a few beatings, my mind had been abused. I had taken a look and thought I had seen, my life as it would be, if I ever decided to get married. Scared was I, scared will I always be, when I think of the look on his face as he watched her and said 'you will always be my enemy'.
I think of the cries, the constant nights I dreamt she and I could run away. I'd empty my piggy bank, look at her face and tell her that we could no longer stay. But that was only a dream and when I woke for real I'd look into her grief stricken face. I'd kiss her cheek and whisper in her ear 'I love you, and may god bless us with his grace'. And through the night I'd hold her hand between my tiny fingers, I'd squeeze with all my might. I'd pray that he won't walk through that door and cause another fight.
I couldn't bear to see the sight.
For I knew that it would last the night.
I worried one day she'd fall, and lose her sight.
She'd give up, let go, and walk towards the light.
For years my heart throbbed with the pain of not being able to trust. My mind grew weary and my hope gradually turned to dust. Who else could I blame but the man who's lap I lay on as a babe; the man who promised me the world but showed my eyes nothing but temptation and hate. Never will I forgive, never will I forget.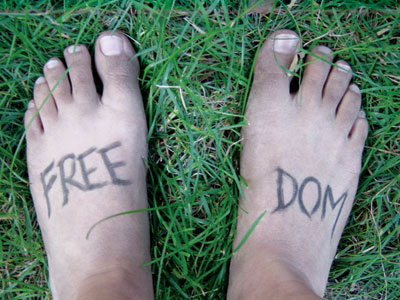 © Anna B., Northville, MI