The Cause Of The Blues
April 12, 2012
The feeling of foolishness create insane thoughts
Thoughts of betrayal and love at the same time in your behalf.
Some type of supernatural creature you say ?
Perhaps a woman ,
A woman with the blues.
You look at me ,
As if you were looking in the mirror at your young face.
Tears run down your already wet face
Your eyes speak for themselves .
Loud and clear I feel your embarrassment ,
Praying to god that I embrace these moments.
Moments that in my future shouldn't become a skipping record of our family.
But you've got this,
Father is only an open door waiting to be closed.
With the kiss of another man ,
Attempting to heal the pain of love
You've begun climbing a mountain.
But I believe in your strength to overcome ,
I believe you've created leverage for me to grow from this
So when I grow up …
The blues won't infect me.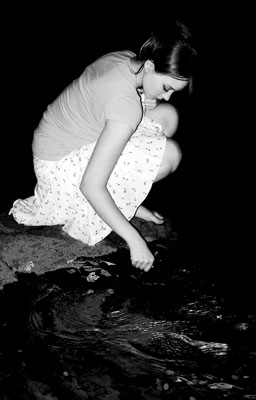 © Michelle B., Blairsville, GA