father
April 12, 2012
Father

Smack!!!

"Shut up, quit crying"!
Life was different to me,
Growing up being beat, hit with the belt
some times
bleed.
A demon as your father you don't
know what to do,
Trying to look up,
Can't.
Tears down your face
being called a mistake,
Thoughts to myself
"What I'm I doing here, what do I do with my life"?
Why not get a gun and end my fear of pain and sorrow
As a elementary studied it changed how I thought
Seeing family's with no scars or beatings,
It brought a smile
Just seeing that made it like a
Dream.
That couldn't be true so going to middle school
It was dream comes true.
Drugs to distract problems by day,
By night sleeping it all away.
Two good friends to spill all these feelings out,
Thinking about dying,
Never telling
Family,
Showing emotion was saying you're a girl
Messed up in the head
Well that is what he said
But knowing what was true.
How to tell someone who has given life to your very soul,
That you hate what they do and think its crewel,
They tell me life goes on but to me it stays,
Feeling always never go away.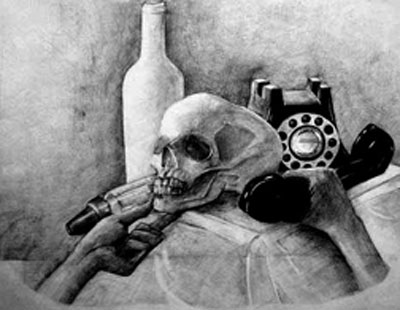 © Xiao H., Naperville, IL