Love at first sight.
April 25, 2012
One sunny afternoon,
she'd been leaning over flowers.
As she looked at them she thought to herself,
'These daisies are as bright as a white dove flying over the sun'.
Shed always like flowers that lite up the room.
Once she picked as many as her hands could handle,
She looked up and saw a strange man.
He had been with his kids fishing,
and they were light so hard they cried non stop.

She smiled.
At that time he looked down at her glistering face,
He smiled.
As she stood up; still making eye contact
She went to go walk for her car.
As she took a step; she fell straight on her face.

He ran over to help her,
Her face was as red as a new blossomed rose.
He got down on one knee; grabbed her hand and kiss it softly.
She imagined little feathers rubbing against her skin for how soft his lips were.
He asked her if she had been alright; she replied with a sigh.
He asked whats wrong.
She whispered softly,
I believe in love at first sight.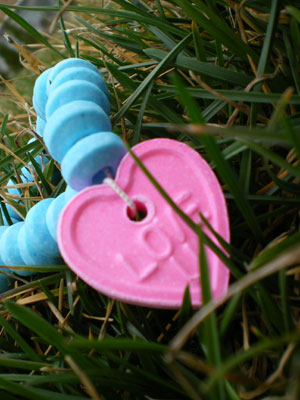 © Jennae P., Kennewick, WA