What's to fear?
April 25, 2012
Our deepest fear.
What is truly our deepest fear?
Is it heights or spiders?
Would some say snakes or small spaces?
Water or storms?
But these are lies.
Simply not our true fears.
Our real fear as humans
Are all the same.
Together, we all share the same fear.
And that is what others think.
We are always worried what others will think,
Or if we will be the outcasts.
Do they like me,
What will they think if I act like this,
Do they like the way I look,
The way I act,
Are far too many things running through our heads at once.
We should never fear what others think,
Or care about others' opinions.
To be different is who we are
It's our right.
Individuality gives me my personality,
and it makes you the person you are.
We all conform to the usual out of the fear of being judged,
But we need to be ourselves and let loose.
When asked our deepest fear,
Our answer should always be,
What's to fear?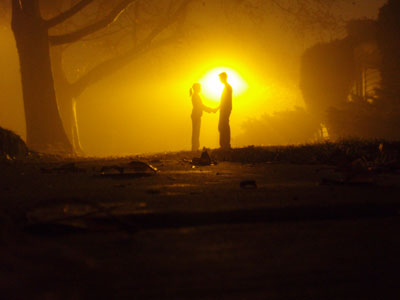 © Tanner H., Kaysville, UT