PICTURE THIS
April 25, 2012
PICTURE THIS

TEARS ROLL DOWN MY CHEEKS
PROM DANCE WASN'T FOR A GEEK
WILL I GIVE IT A MISS?
PLEASE SOMEBODY PICTURE THIS!

THAT WAS INSANELY STRESSFUL
NOBODY WAS FAITHFUL
I GOT MY ALLETE GOWN
I BELIEVE I CAN WIN THE CROWN
I DAZZLED THROUGH THE CORRIDORS
WITH MY BRACES, WITH MY GLASSES ON
THAT'S WHY I MOAN.

MY MOM WAS PROUD
THAT I ENTERED THE CROWD
TIARA WASN'T SO FAR
MY HEAD WAS SHINING LIKE STAR
FINALLY I DIDN'T GIVE IT A MISS
PLEASE SOMEBODY PICTURE THIS!

I THOUGHT PEOPLE WOULD FREAK
FOR A GIRL WHO IS GEEK
IT'S NEVER TOO LATE
TO TRICK YOUR FATE

RAYS OF LIGHT FALL UPON ME
I OPENED MY EYES
MORNING SUNSHINE!!
IT WAS JUST A DREAM
NOW I GOTTA SCREAM!!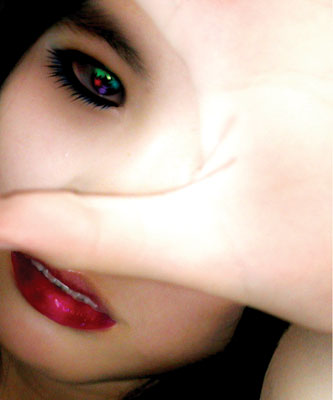 © Victoria W., Arcadia, CA