The Alchemy Cave
April 25, 2012
You'll find her in those long instances
when you know you're forgotten,
coiling in your gut,
singing in your ear her siren's
ballad, sweet and tempting sounds.

You'll find him in a red-stained
garden where the thorns outnumber
the petals. His voice can't go
above a whisper, so lean in.
He has words you'd want to hear.

Foxes will crawl out of your dreams,
arguments can season soup heavily,
and trills of girlish laughter
seem to emanate
from white cave walls.

Eyeballs howl like wolves as they're
wagered by skeletons playing poker.
One offers you a beckoning hand
and booming laughter.

She croons the jackpot.
He doesn't say a word and
puts one hand over your right eye.

The path to the left leads
to an everlasting feast of needles
being eaten by steel men.
The centerpiece of the banquet
is a golden porcupine that births
silver urchins.

She hints at better alchemy.
He tells you to take the gold urchin
and hoists you upon his back.
He jumps upon the table and steers towards the animal as the treasure is being born.

You grab it as the metallic men
claw at your soles
and punctures riddle your quiet protector's
quick toes.

She bursts out of your stomach
and lifts everyone over the glittering
sharpness. As you float
she doctors the shreds
that are making you scream
and extracts the points that
he bears without a sound.
She hands him the quivering
urchin from your unscratched hands.
He pockets it,
whispering thanks.

You land next to a blue pool
fed by twin cerulean streams
that flow without ceasing
from closed eyelids solidified
into the wall.

She splashes water on you,
then dips your sticky red
calves into the warm tears.
She warns you not to cry
because the despairing wall
can be bitterly
territorial.

As she cradles you in her
inky arms, her lullabies
banish the uglier of the pains and
lovely oblivion envelops
the eyes you managed
to preserve.

The cave darkens,
your protectors camouflage.
Your peace morphs into
white butterflies that he
cups in his slender fingers,
careful not to crush.

Your thoughts linger like her
sensual smell and high notes.
All she penetrates are
the internal nightmares,
which march away
in a trail of burdened ants.

The better alchemy.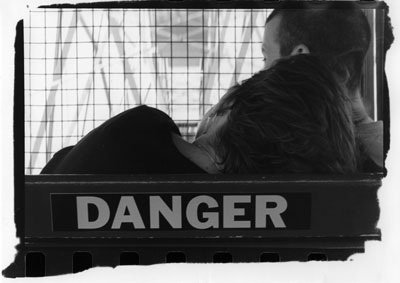 © Katie P., Bethesda, MD