Ode to Battle
April 25, 2012
The sounds of distant artillery call me
Beckoning me from sleep.
My quiet heart wakes to a jolt of adrenaline.
The pound of my heart now competes with the sound of mortars.
Percussions within and without compete for attention.
The velocity of war I have waited for.
The ballistic bullets fly to heavens born on wings.
My ears are dulled with repetitive explosions.

My dreams have changed.
War is not glorious.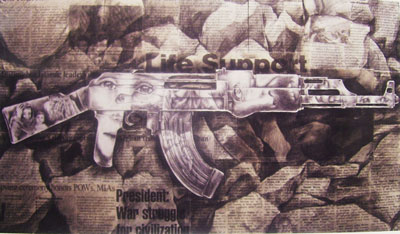 © Claire V., Lubbock, TX