Plastic flowers
April 22, 2012
Bright pink petals
encircling a golden patch,
arranged in an order:
small ones to the centre
big ones to the outer circle.
The pink shaded petals
were held together
by green stems
rooted to the decorated pot.
Many flowers
of the same size and shape
covered the green leaves
as they were arranged
on the edges of the
painted china pot.

Passers by
exclaimed in pleasure
"Oh! Look at those flowers fresh,
you can almost see
the dew drops coated on them"

Short sighted as we all are,
they do not see that
the bees and butterflies
never came to feast,
sweet fragrance never
came to embrace,

the cycle of age
never brought a fade,
to the plastic flowers
kept to fool the mind.

We do not see
the way we fool ourselves
as we replace nature
by things crude
and convince ourselves that
It is the way
things should be.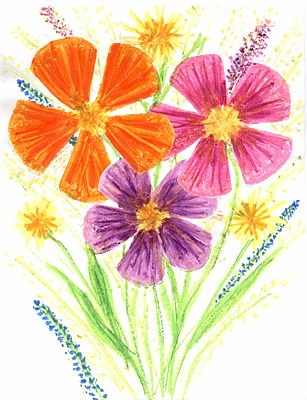 © Marissa M., Rockford, MI