Goodbye
April 21, 2012
The storm rages
Around me,
With clashing
And booming,
Like giants fighting.
Lightning flashes across the sky,
Followed by angry thunder.
Bang!
Boom!

I shiver and quake
Underneath my covers,
But you're not there.
I tremble with fear
And start to cry,
But you're not there.

A month ago,
You would have been here,
So where are you?
Where is my loyal,
Faithful dog?
Where is that dog
Who never left my side,
Who comforted me
During thunderstorms,
Who was always there for me?

You left,
Just a month ago,
During a thunderstorm.
I waited for you,
Waited for you
To scratch at my door.
But you were dying.

As you toke your last breaths,
Hidden under the desk,
I lay shaking in bed.
I never got
To say goodbye
To my best friend.
I never got
To see you again.
You died that night,
Many years ago,
Alone and afraid.

But now,
As you lie
Among the stars,
And run with all the dead dogs
In heaven,
As you smile down
At me
Like a shining star;
I think of you
And say
Goodbye.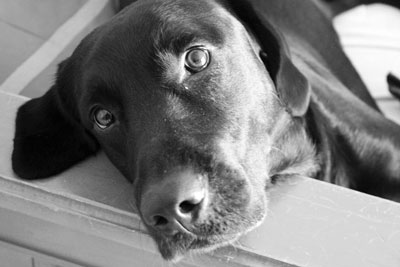 © Lindsay L., Snohomish, WA