Tears
April 17, 2012
Silence.
Ashes falling, swaying gently like fresh snow.
Thoughts explode my mind, but no words form.
Only an echo.
Then I hear them, softly at first.
But they grow.
Louder and louder until that's all I can hear.
Screams.
Screams for help.
Screams of horror.
Screams of pain.
Oh, the pain.
Thousands of nameless bodies buried under the rubble.
What happened?
Why are these people crying?
Like a car, it hits me.
All of it.
The planes.
The explosions.
The towers.
The collapses of them both.
A tornado of emotions takes over me as I fall to my knees.
Anger, horror, disbelief, confusion.
I look around.
People, half covered in ashes, are running.
Running where, from what, or to I don't know.
Many things I don't know.
Only one word comes to mind.
Why?
Why us?
Why now?
A girl, a stranger, walks over and holds me.
Her sobs ring in my ears and soon mine join in.
Two strangers.
Brought together by this terrifying fate.
Two strangers.
That lost everything.
Hope.
Security.
Family.
"Why?" the girl cries.
Over and over and over again.
One simple question no one has the answer to.
No one knows why.
But everyone knows when.
September 11, 2001.
Never forget.
Never surrender.
Always remember.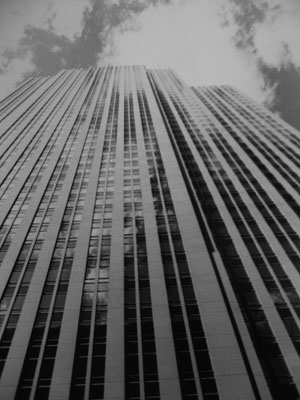 © Aaron B., Eagan, MN