Buried In the Sand
April 19, 2012
She is better then I.
Holding her tiny fingers,
May no one ever hurt her.

Isn't it unfair?
Why we have to loose our innocence with age.
And encounter things that break us.

Why at any moment
Something terrible could happen
Taking out the only one you love.

So I will burry her in the sand,
Deep down where no one can hurt her.
My little buried treasure.

Life is fragile.
Can be swept away by the waves in moments.
But please, I beg you, don't take hers!

Take mine.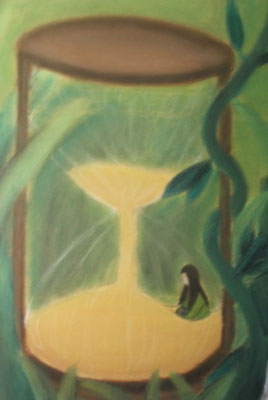 © Carollynn G., Hawthorne, NY