Secret World
April 21, 2012
Up in the tree
Again,
Crying and scared,
Again,
Not knowing why
I run here and hide,
Climbing far above the world,
Sitting where none
Will think to look.

Hugging the trunk,
My head rests on gnarled bark,
My tears mingle with her sweet sap.
The aroma of pine surrounds me,
Soothing my burning mind.

High up,
Swaying with the breeze,
I feel a part of something,
I want to stay here forever,
Calm and still,
Full of peacefulness,
Protected from the world
And its cruelties.

But soon I know that
I will have to climb down,
And return
To the harsh shades of reality,
Facing everything
That I am hiding from-
Up here,
In my safe place-
So I enjoy the feeling
Of being on top of
The WORLD,
And brace myself
For the descent
Into
Real
Life.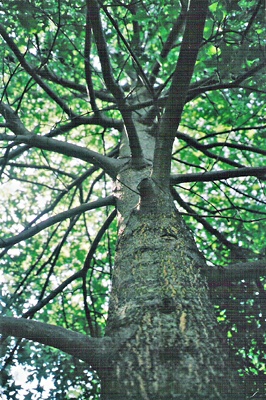 © Bhuvaneswari R., Sleepy Hollow, NY