Impact
April 21, 2012
I held my breath as silver beads flowed down my rosy cheeks.
"I'm so sorry" I whispered between hysterical waves of sorrow.
I was pressing a thick piece of gauze to my pale arm.
But crimson tears started to slowly trail down the edges and I was beginning to feel a tingle.
I wasn't sure if I was apologizing to you or myself.
I just knew that I was sorry.
But then you said something.
Only three words.
Each one like a knife that slowly and painfully cut through my soul:
"No...you're...not".
You sounded so numb when you'd said it though.
you looked so...
Trapped.
Everything happened so fast.
it was just the two of us in that small white room.
Waiting.
A tired look in your eyes reveled itself as you let out sigh.
How could I have done such a thing?
Why?
No mother ever wants to see her daughter like that.
I remember thinking that everything I did was for everyone else,
And that the world would be a much better place with one less screw up.
But now I see that it had all been so completely selfish.
I had done anything and everything I wanted without considering what it would do to the people around me.
That was three years ago.
Today I still think about that night.
Where would I be now if I put the shears down?
If I had just talked to you about what was on my mind,
would all that is now still be the same?
No.
Nothing would be the same.
We wouldn't be so distant.
I wouldn't feel so guilty.
And I wouldn't have been holding my breath as silver beads flowed down my rosy cheeks.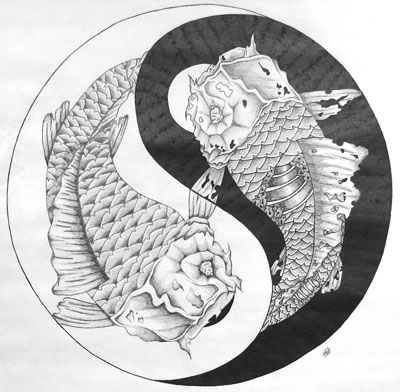 © Matt F., Pierz, MN