I lost everything
April 19, 2012
Lights flashing, wind blowing, the sky is dark, My heart pounding,
Adrenaline kicking in, The lights go out, sirens are blaring, I look outside, I can't see a thing not even my hand in front of me.
The sound of a freight train hits... I start shaking, I close my eyes and scream at the top of my lungs "STOP"! . It starts to get quiet. I open my eyes the freight train is gone.
I stand up, my knees like jelly, my mind is spinning. I walk out out of the basement stairs to the back door scared to open the door I gasp the barn, the animals, my truck, my Home, Gone all gone.
Tears start running down my face like raindrops.
I look up to the sprinkling sky and say.
" Lord, I'm lost"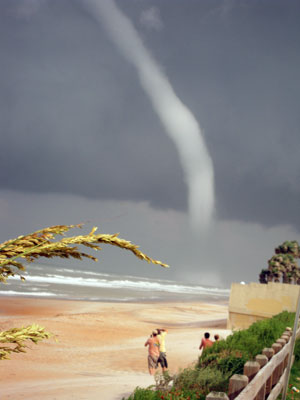 © Chris G., Phoenix, AZ