Love Conquers All
April 23, 2012
Love conquers all,
Such fancy words,
I've never believed,
Till now.

What happened?
I whisper to my heart.
That boy came along,
It whispers back.

But what if...
What?
I get hurt.
Love conquers all.

Does it though?
I'm starting to see,
just what those words,
may mean.

Love,
Is it real?
I've wondered,
for years.

Then you waltzed in,
Mr. perfect for me,
Showing love,
for someone like me.

But how can it be?
This love that i see,
deep in your eyes,
can it be for me?

Love conquers all?
one can only hope.
For life's too hard
to do on my own.

Does love conquers all?
well,
you're starting to show me,
love is for all.

Not just those,
lucky few,
shown in movies or TV,
it's actually real.

I never would have guessed,
till you came along,
crazy boy,
showing love for me.

Silly boy,
why'd you pick me?
Dumb boy,
I ain't worth it you'll see.

But love conquers all,
or so they say,
and that means,
I can't turn you away.

For hope,
Love,
Will,
Conquer all.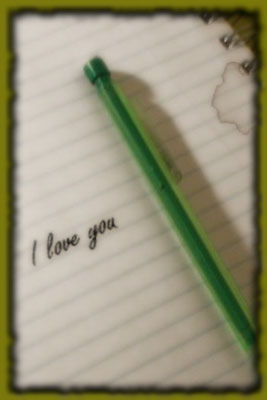 © Rebecca B., Marietta, GA