The Stone
April 22, 2012
Glistening stone in my hand,
Memoir of my younger land.
In a casket is what I fear,
so afraid, I shed a tear.

The tear falls and lands on it,
To tremors and sobs I submit.
Continuous tears roll down my face,
Landing on black velvet and lace.

This I do not want to be,
Dead is not me, live to see.
I wish to escape reality.
To be comforted in fantasy.

Even in falsity people died,
I'm bound to this and truly tied.
Here the stone sheds the tears,
Forever in doubt until it clears.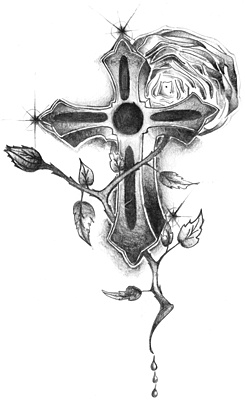 © Ricky P., Natchitoches, LA