Unwelcome Welcomer
April 22, 2012
She always befriends
the new kid,
the stranger,
the outcast.
Lonely days become happy.

But then months pass--
the new kid is no longer new,
the stranger is no longer strange,
and the outcasts have found their way back in.
The welcomer is no longer needed.

So she fades into the background,
following some unwritten law;
those she befriended are no longer her friends,
and they progress through social circles.
Merely a stepping stone, she is forgotten by those who benefited most.

The welcomer is no longer welcome,
the friend is no longer wanted,
the introducer of the strangers is now strange
and the protector of the outcasts is now cast out.
As she fades, a unique and compassionate girl is lost.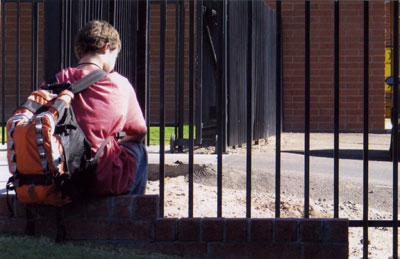 © Molly L., Phoenix, AZ